Stage 13 of Baywater Estate on schedule to be titled in January 2021
Published: 17/11/2020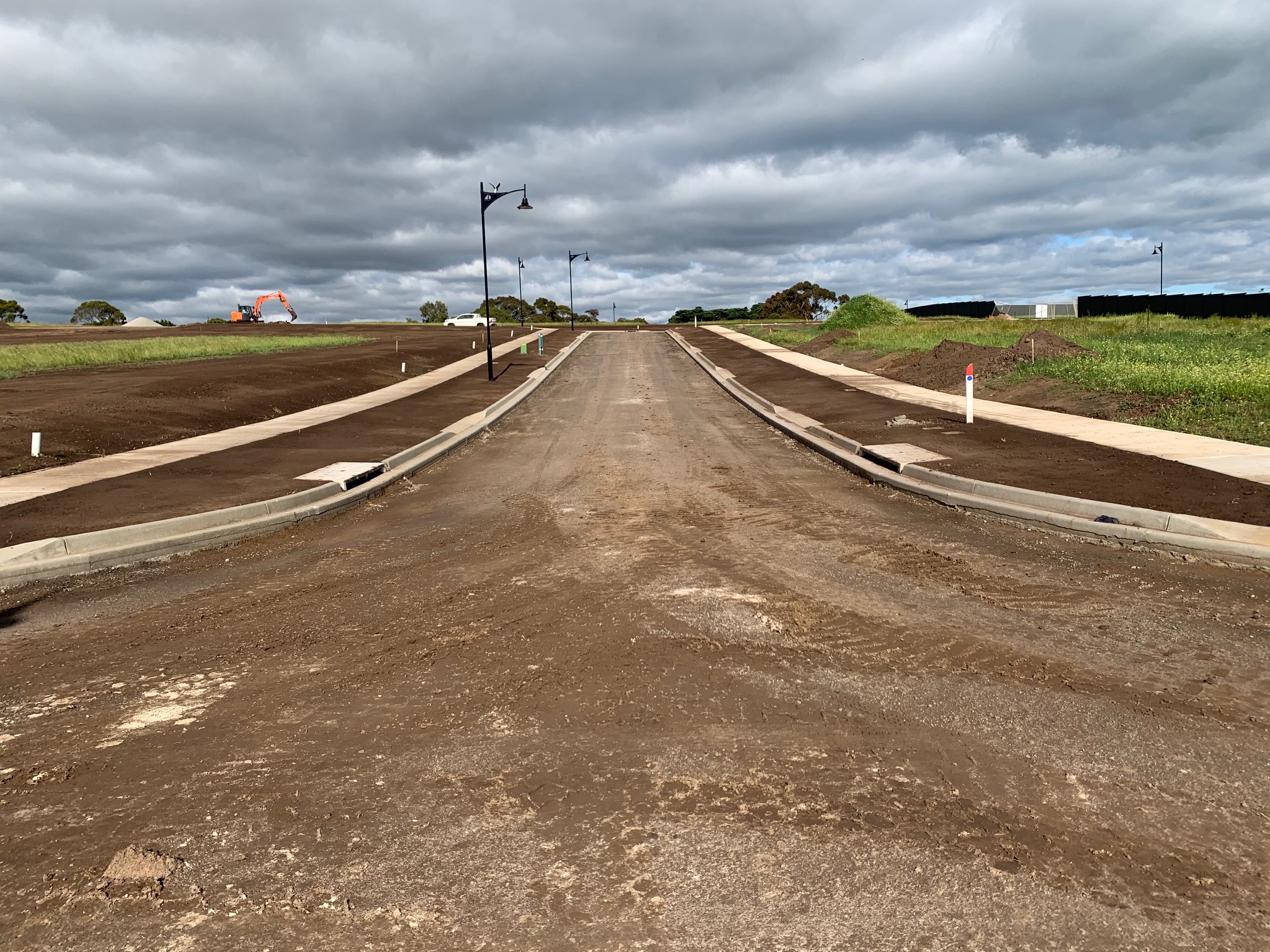 Construction of Stage 13 of Baywater Estate is on schedule for completion in late December/early January.

Titles for Stage 13 of the Bellarine Peninsula estate are expected in January 2021 to allow for the Christmas holiday period.

Recent work has included the completion of site establishment, bulk earthworks, pavement excavation and footpaths.
read more..