Want to be a leader of your community?
Published: 14/02/2019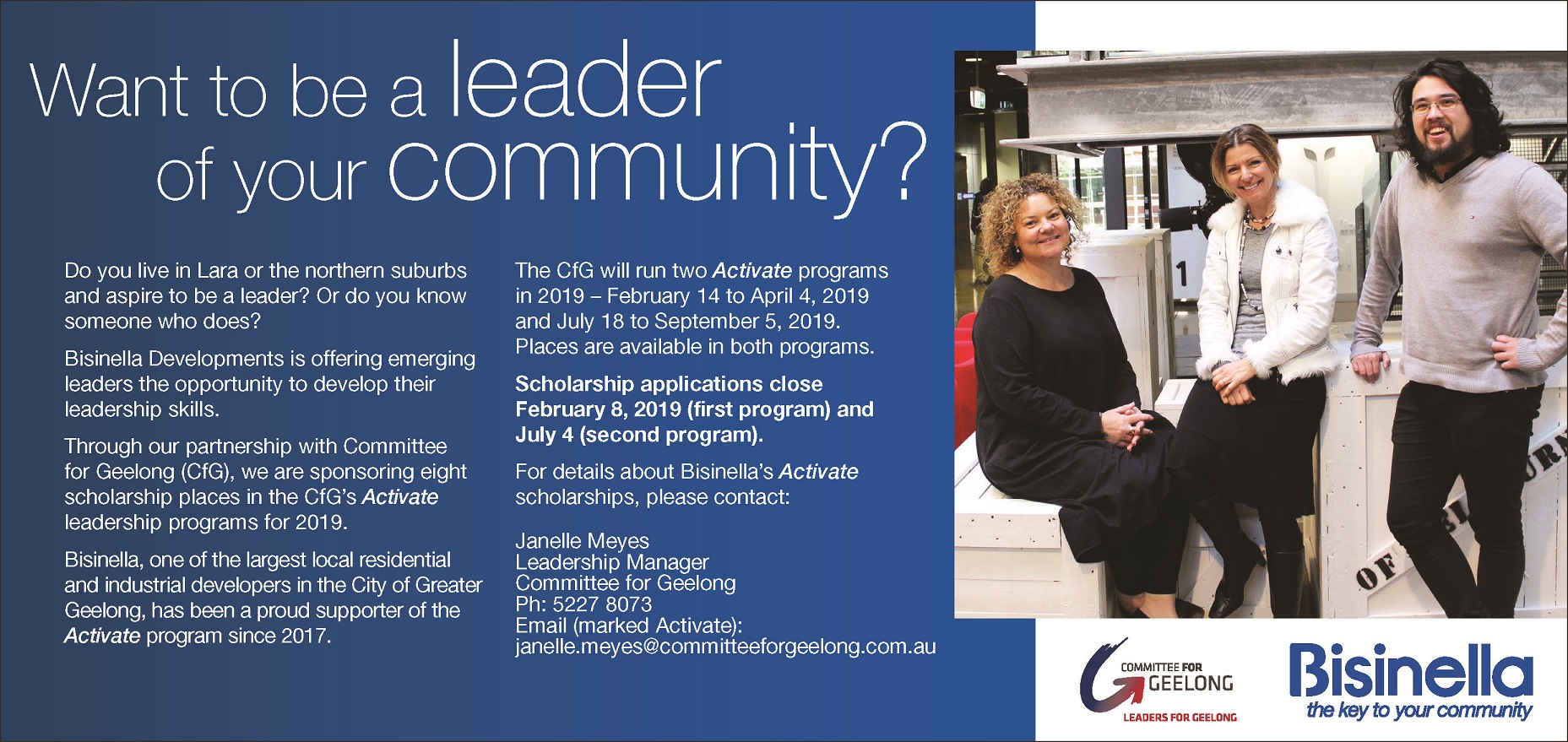 For the third year in a row, Bisinella Developments, one of the region's largest land developers, is offering emerging leaders of our community the opportunity to develop their leadership skills.

Through their partnership with Committee for Geelong (CfG) Bisinella is sponsoring a limited number of scholarship places in a CfG Activate
read more..