estate features
• Active and passive public open space totalling 2.95ha or approximately 18 per cent of the subdivisional land, doubling the size of the adjacent section of Serendip Creek reserve
• 14 prime lots with direct frontage to Serendip Creek
• Custom street lighting
• Colourbond fencing
• Elevated playground and play area with views towards the You Yangs
• Upgraded roundabout at Caddys Road and Flinders Avenue, near Lara Primary School
• Road widening and upgrades along Caddys Road.
---
high speed broadband
Lara Central Estate has been equipped with an advanced Fibre-to-the-Premises (FTTP) network that will deliver Australia's fastest broadband (up to 1Gbps).
The network is ready to deliver a full range of services including:
• High speed broadband internet up to 1Gbps • Telephone • Pay TV from Foxtel • Freeview (free-to-air channels)
For more information please contact Opticomm directly at http://www.opticomm.net.au/
---
Housing presentation
Lara Central Estate will include protective covenants and special conditions to ensure that the estate outcomes are of a high quality.
For a full list of restrictions please request a copy of download a copy of the Lara Central Estate Brochure.
---
Estate design
Lara Central Estate has been designed to take full advantage of the natural sun as a heat resource. Blocks with the rear facing north and blocks facing east to west are encouraged. This assists your home to meet five star energy requirements.
---
No cats
Planning authorities have prohibited the keeping of cats in the estate because of its proximity to Serendip Wildlife Sanctuary.
---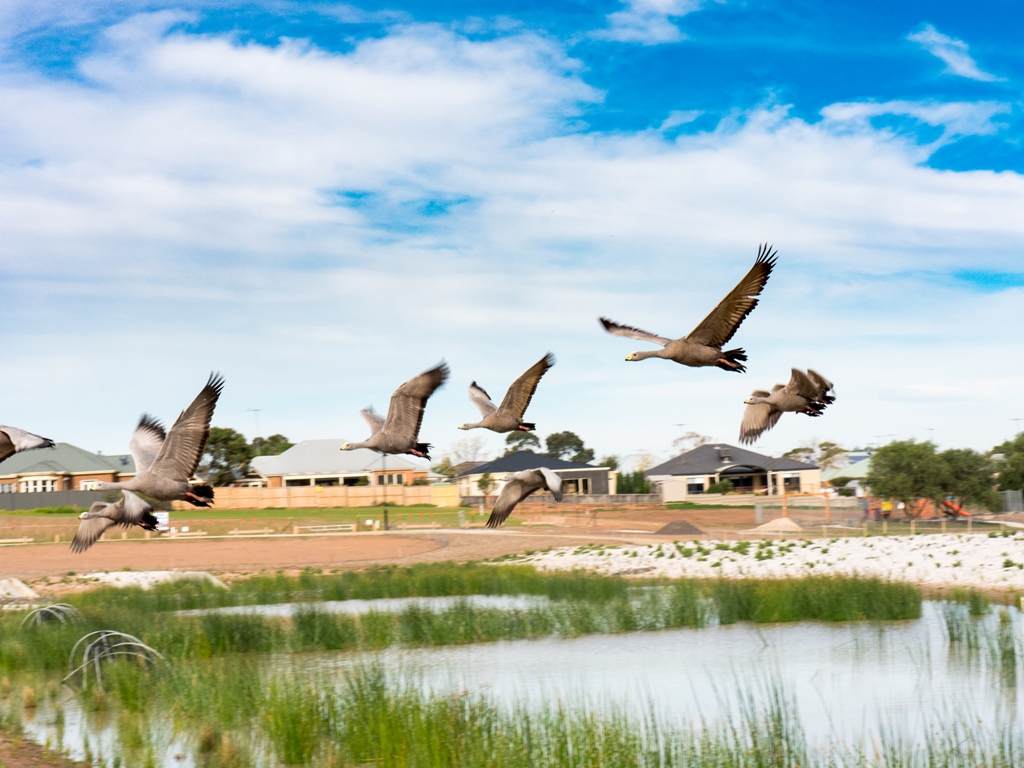 Landscaping
We provide first class landscaping in all our estates.
A prime example is Grand Lakes, the layout and urban design features of Grand Lakes have enabled the development of a diverse range of housing choices which appropriately integrate with the proposed and established road and cycle networks and public open space areas.
Lara Central Estate will also incorporate lakes and wetland systems to achieve Water Sensitive Urban Design (WSUD). This ensures that stormwater runoff from houses and roads are treated to current best practice requirements to minimise impacts on water quality downstream of the development.